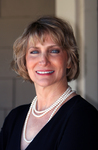 Lori Young
Rossmoor Realty
1641 Tice Valley Blvd.
Walnut Creek, CA 94595

Direct: 925-787-6357
Fax: 925-932-1428
LoriYoung4@aol.com

License #: 01363672




Looking to relocate? Simply fill in the information below so I can help you with your move! Your privacy is important to me. Your information will not be shared, sold or exchanged with anyone else.

Personal Information